Espresso Pumpkin Spice Cake Recipe
PREP TIME:
30 MINS,
COOK TIME:
40 MINS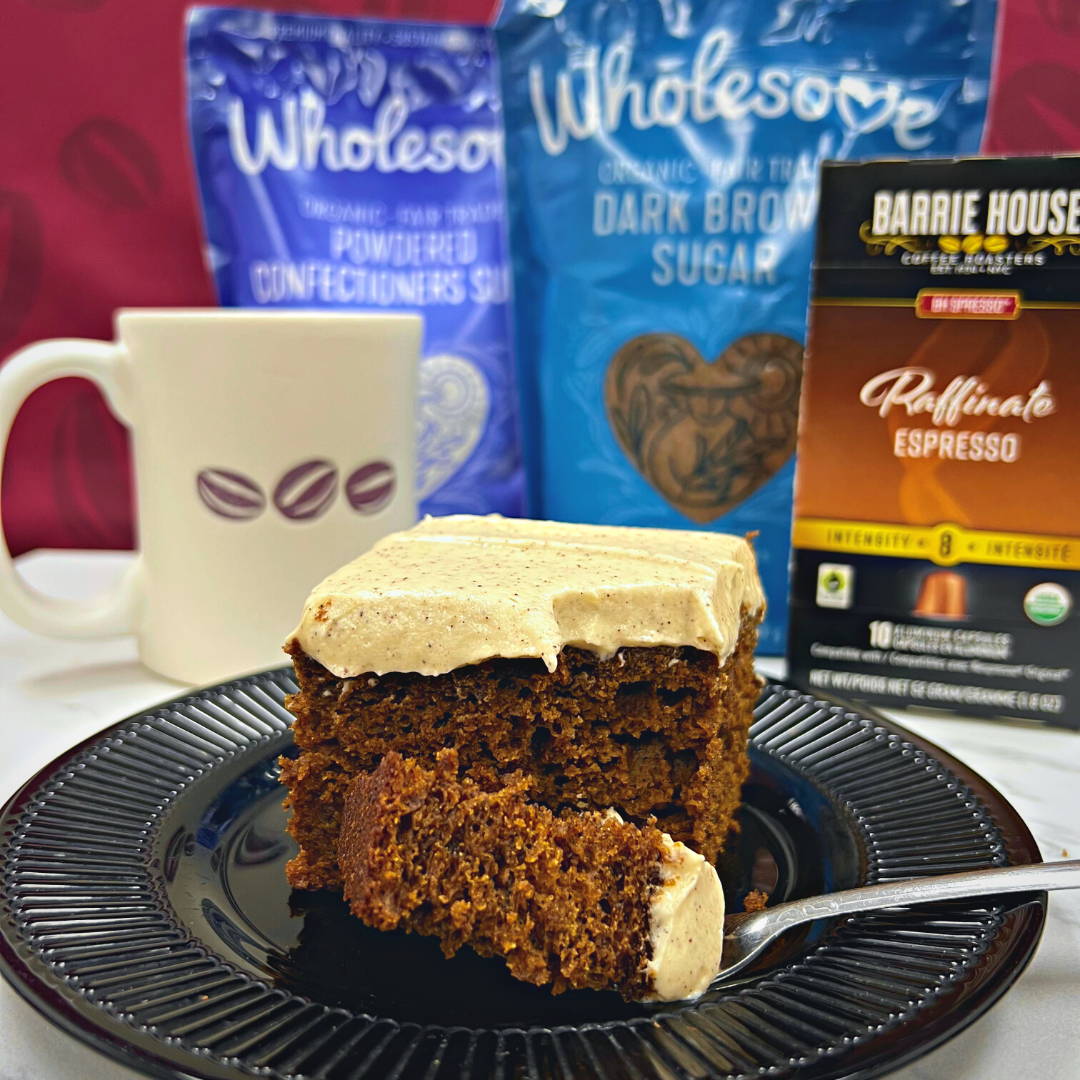 This Espresso Pumpkin Spice Cake is the perfect way to wow your friends and family over the holidays! The cake and frosting use Barrie House Dolcetto and Raffinato espresso capsules, which are perfectly portioned for use in the recipe, as well as Wholesome Sweeteners Dark Brown Sugar and Powdered Confectioners Sugar. All Fair Trade Organic options!
This recipe was created and prepared by Barrie House CEO Craig M. James, a formally trained pastry chef who graduated from The Culinary Institute of America in New York. But don't let that scare you, it's simple to make, but packs a lot of flavor!
2 cups of all-purpose flour
2 tsp baking soda
1 ¼ tsp ground cinnamon
½ tsp salt
¼ tsp ground nutmeg
2 individual capsules Barrie House Raffinato Espresso
1 (15 oz) can of Pumpkin Puree
½ cup plain greek yogurt
½ cup vegetable oil
4 large eggs
2 tsp of vanilla extract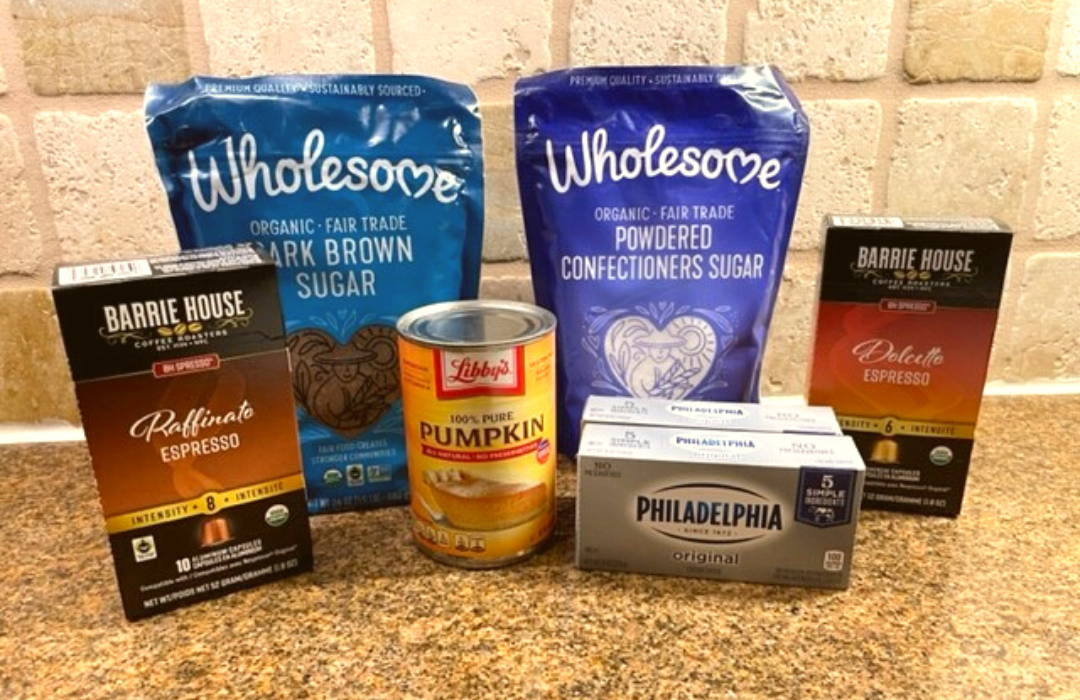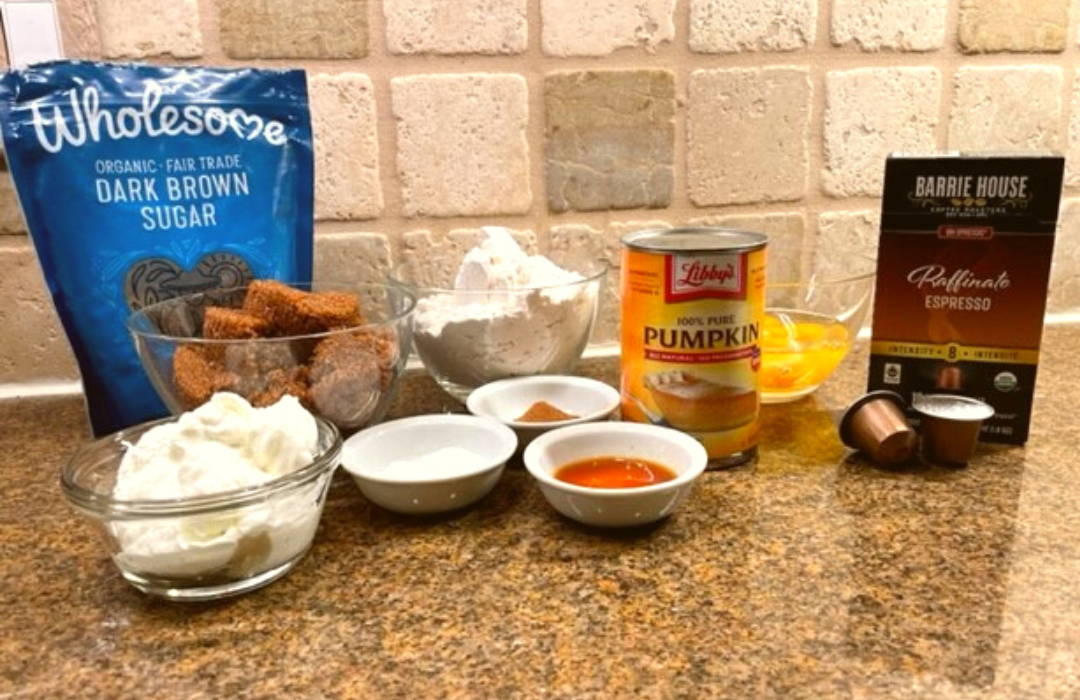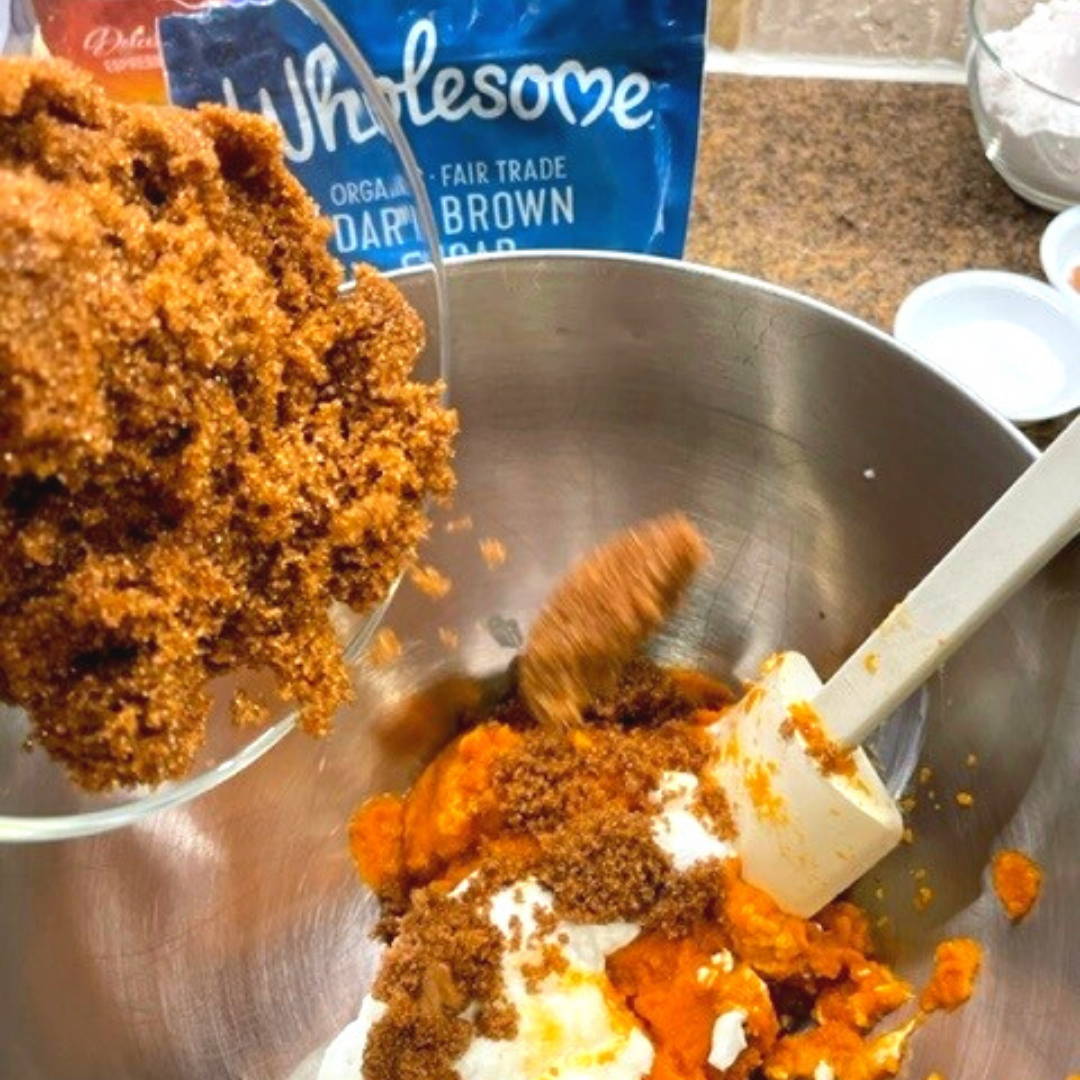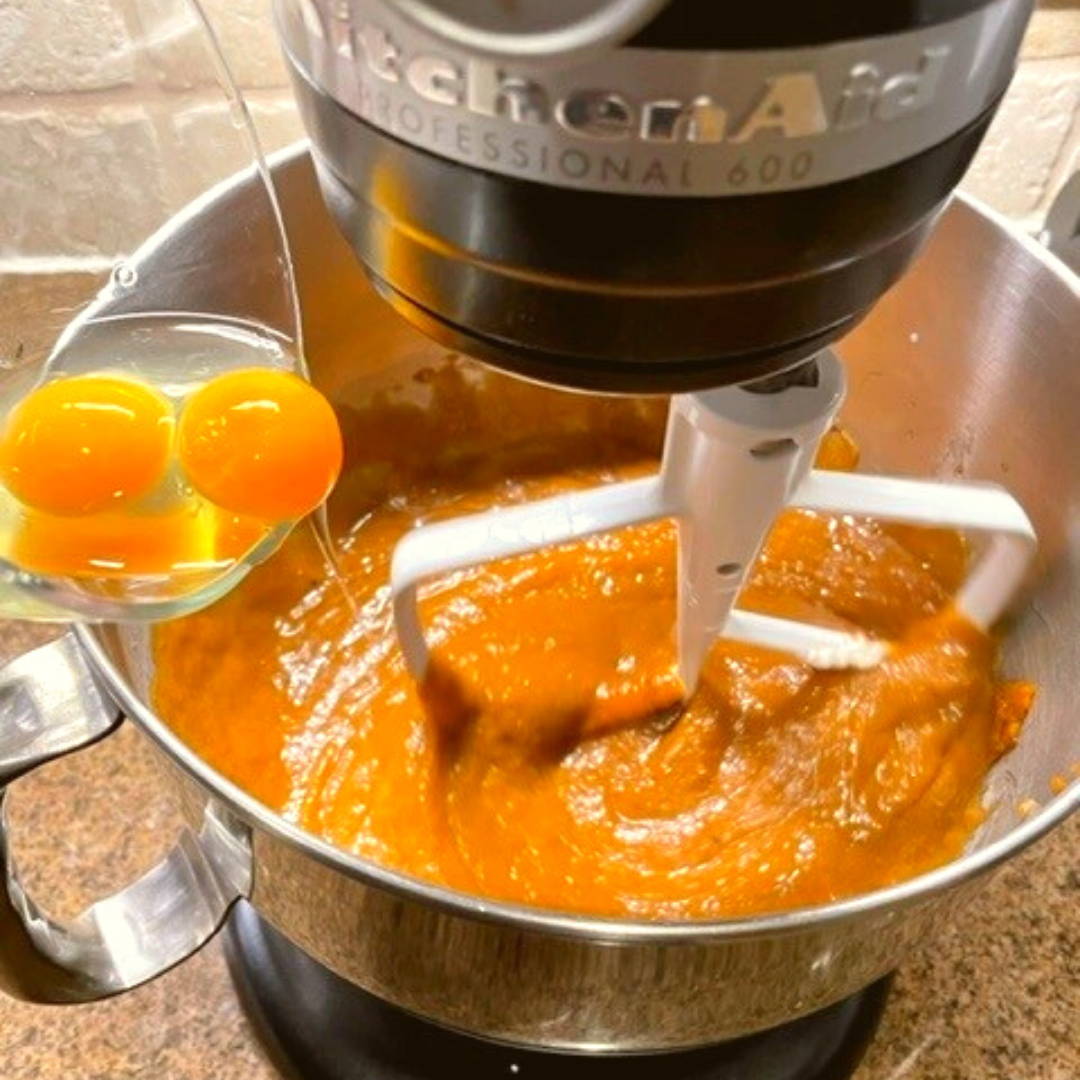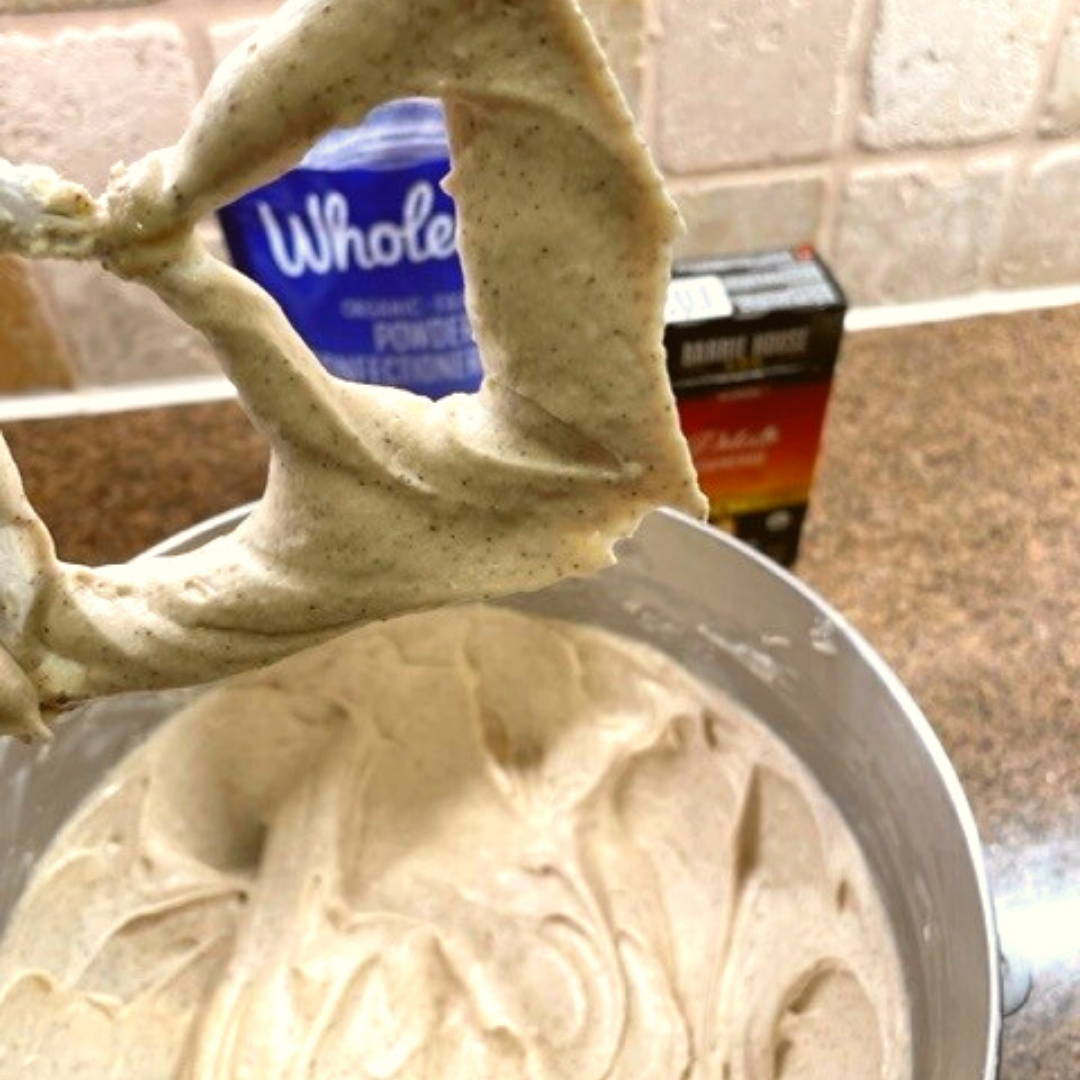 Preheat oven to 350 degrees F and prep a 9 x13-inch baking pan with nonstick spray.

In a medium sized bowl, whisk together the flour, baking soda, cinnamon, salt, nutmeg, and Barrie House Raffinato Espresso.

In a large bowl, whisk together the pumpkin puree, Wholesome Sweeteners Dark Brown Sugar, yogurt, and oil. Once smooth, add eggs one at a time and whisk until incorporated. Add vanilla extract and whisk until incorporated.
Add the dry ingredients to the wet ingredients, mixing until combined and batter is smooth.
Pour batter into prepared sheet pan. Bake for 35-40 minutes until center of cake is baked fully. Toothpick should come out clean.
Cool completely on a wire rack.
For the frosting, beat the cream cheese and butter together until smooth. Scrape the sides of the bowl down to ensure no lumps.
Beat in the Wholesome Sweeteners Powdered Sugar, cinnamon, and Barrie House Dolcetto espresso until smooth.
Add the vanilla extract and beat until fluffy and smooth.
Frost the cake with the espresso cream cheese frosting.
Serve and enjoy!