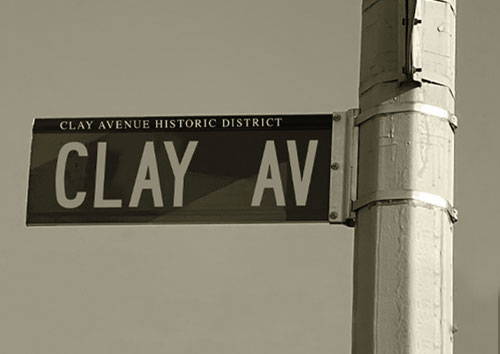 Clay Avenue was part of a historic neighborhood in the Bronx, NY where a diverse group of people settled in the early 1930's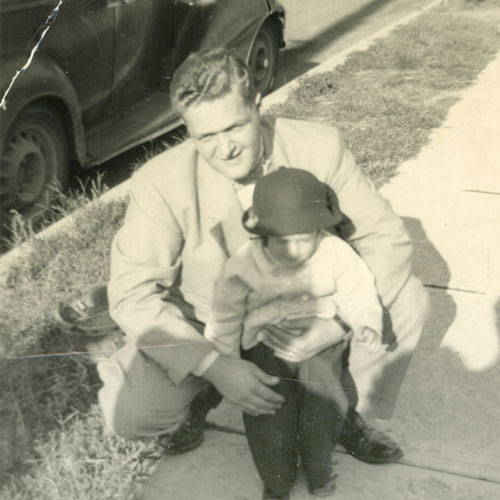 Barry with his dad on Clay Avenue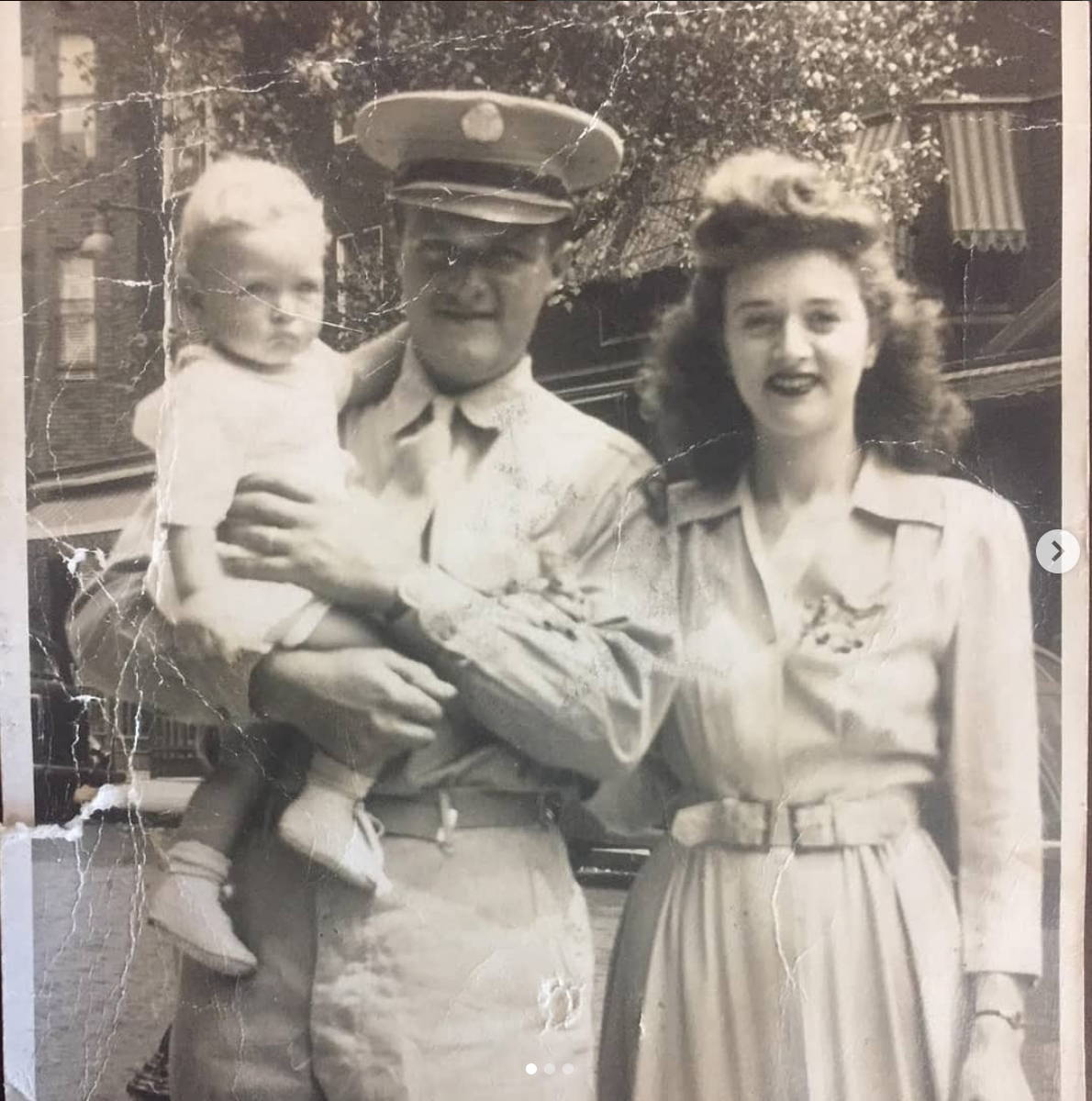 Barry with his dad, Herb and his mom, Hannah in front of their Clay Avenue home in the 1940's
Clay Avenue holds a special place in the hearts and memories of the Barrie House family. For that was the street on which our current chairman of the board and company co-owner – Barry Goldstein– grew up. It is the street where the Barrie House brand was envisioned. And it is now the street for which our new, flagship coffee blend is named.

In the early 1940's, Herb Goldstein, his wife Hannah and their infant son, Barry, moved to the Bronx in New York City and settled on Clay Avenue, a charming neighborhood street lined with low-rise family homes. Herb, who had worked in his father Max's family coffee business as a kid, loved being a part of the City and loved the Bronx. But like most men of that time, he joined the military. While being stationed with General George Patton's Red Diamond Division during World War II, he would often write to his young son, telling him about his day but also sharing his grand plans for when he returned home – plans that, not surprisingly, included selling coffee.

So when Herb got home, he set up the Bronx Universal Coffee Company (later to be renamed Barrie House after his son) out of their Clay Avenue home. The entire production equipment consisted of a small coffee bean grinder, a hand-taper, and a staple gun. They developed their first perfectly roasted blend on Clay Avenue. And even though the business got bigger and they had to move out of the family garage, they always felt Clay Avenue was special.

Fast forward to the year 2020. Barry and his two brothers, Paul and Ron, still own Barrie House. The business has grown from packing brown paper bags in the garage to selling to restaurants and hotels, to supplying the office buildings in New York City, to creating private label brands for some the East Coast's biggest retailers. Now Barrie House adds to their offer by launching its own brand of coffee to retailers and consumers directly.

When the Barrie House Brand and R&D teams got together to develop a signature taste for our new flagship product, we knew we needed to have a distinct yet delicious taste. We knew it had to be a unique blend of carefully selected premium beans from the best coffee-growing regions in the world. We knew it had to be Fair Trade and Organic to take care of the farmers and the environment. And we knew that there could be only one name for this special blend: Clay Avenue.

We hope you enjoy our Clay Avenue blend along with our full line of Estate Blends, Single Origins and Signature Flavors!